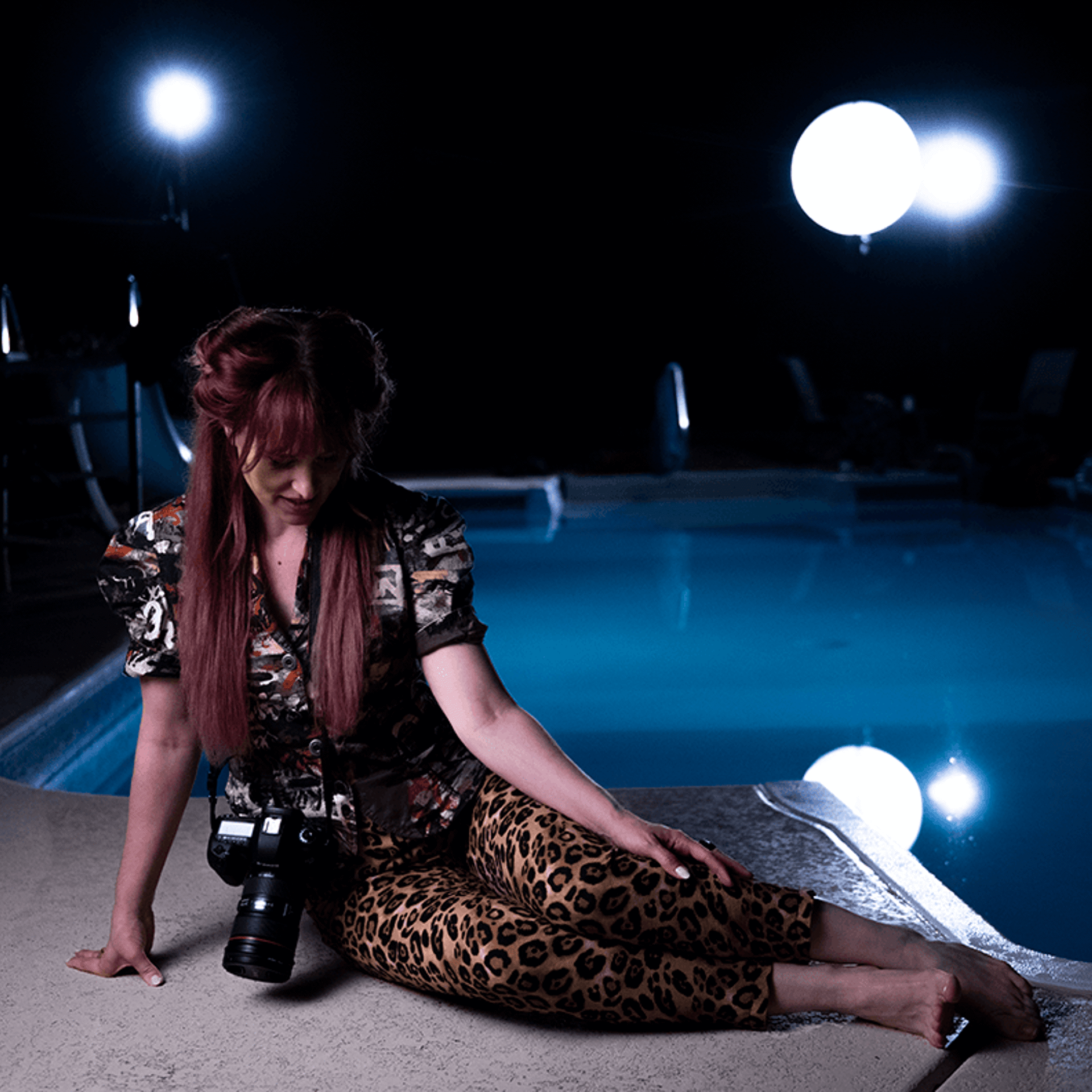 "I want the audience to be able to relate to the people they see in the images, and I feel there is a stronger impact when I use what I actually see in front of me instead of creating something make-pretend."

With the essence of sensuality—mystery, ever-present in her photography, Christy Rogers reaches for and captures the precise moment of emotional bloom, as a fleeting emotion momentarily possesses her vulnerable figures. The soft focus of her images removes most marks of identity and emphasizes the layers of communication that lurk beneath the seldom-accurate appearance of her subjects. Just as Rogers' work unfolds in a place between worlds, so too do her characters' lives, between that which is seen and that which remains unseen. In these brief moments, their souls are bared, and Rogers deftly portrays them.
Within each image, Rogers has reduced her repertoire to four elements: figure, color, water, and light. With these elements as her palette, she creates a thoroughly enveloping environment and brings the viewer through the depths of those elements and into the undercurrent of the human soul. Her fearless explorations of these depths and her talents as a maker of images allow her to delve into the unknown and to discover a means to elicit the thoroughly numinous realm, circumscribing a set of ideals, those of honesty, compassion, and respect for the most human of hopes and fears.
The origin of her work lies in Rogers' experiments with spatial relationships that over time developed into these austere, unique portraits. She sought to create a sanctuary for the viewer, a place separate from the intrusions and chaos of the world where she could give voice to nuanced, mysterious feelings, those too elusive to reduce into words.
Rogers grew up in a family of musicians in the small beach town of Kailua, Hawaii, on Oahu's windward coast. She is a self-taught visual artist, filmmaker, poet, budding musician, and lyricist and currently lives and works in Nashville, Tennessee, and Kailua, Hawaii.



Read More