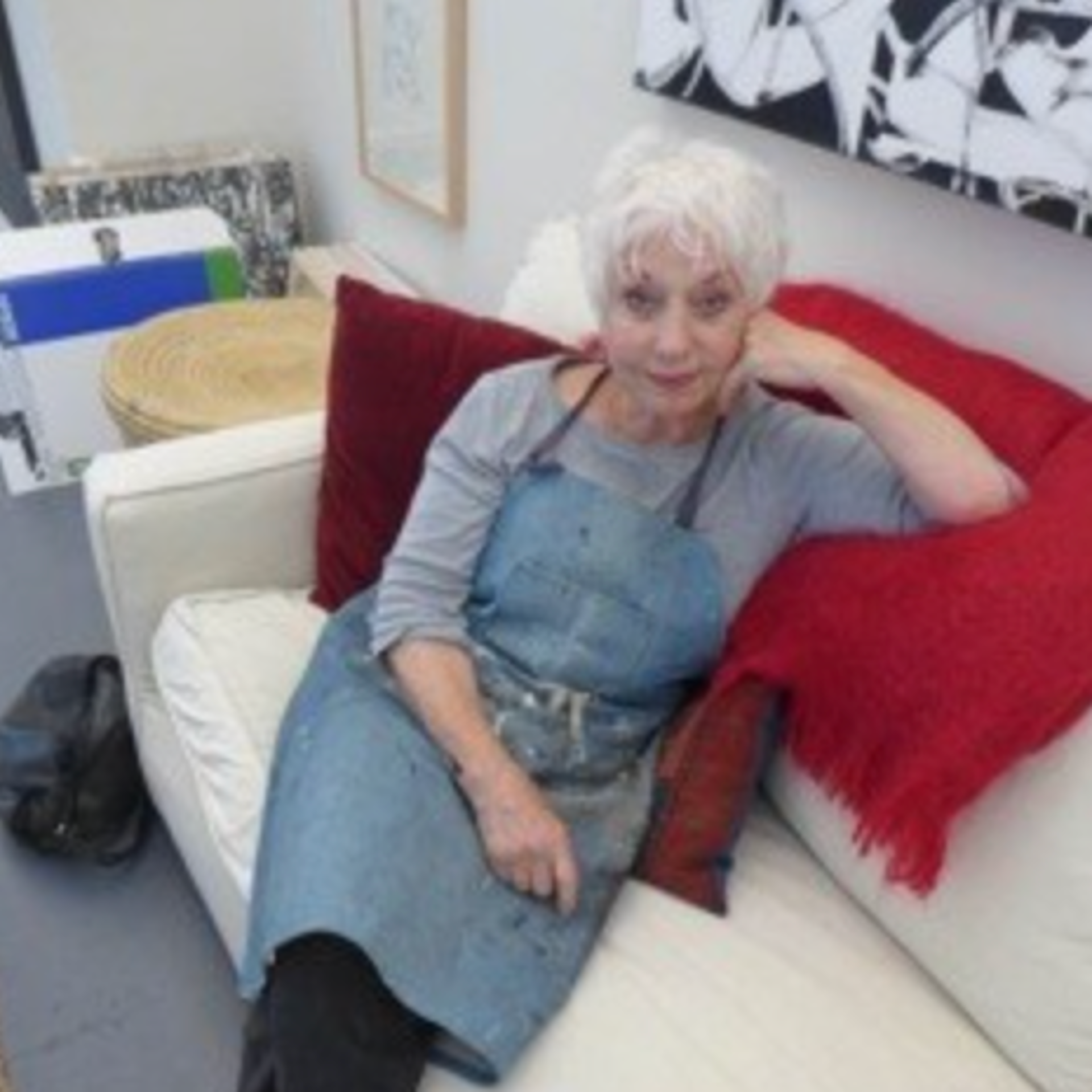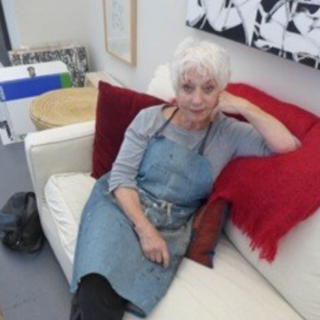 "From years of working, both as an artist and an instructor, I understood that as long as you court experience, there can be no failure. When you work, you see."
-Judith Foosaner
Contemporary painter, Judith Foosaner, is a mixed-media artist who incorporates elements of collage and free-hand sketches into her large-scale acrylic works on canvas--dramatic, gestural black and white works where linear elements suggest letters from some unknown alphabet, poetry written in a language we can't quite translate.
Given the elegance with which Foosaner constructs such statements, it may come as no surprise that her first degree was a B.A. in English, from UC Berkeley. Her passion for literature, indeed, for language itself, is expressed almost subliminally in the very essence of her paintings. Returning to Berkeley in 1968 to obtain her M.A. graduate degree, Foosaner then began her professional career as an art teacher. Over the years, she has taught art at several institutions including the California College of Arts & Crafts, Oakland, CA, the University of California at Davis, the University of California, Berkeley, and the Wimbledon School of Art, London, England.
Presently, Foosaner's black and white acrylic and collage paintings are in numerous acclaimed corporate and museum collections from Shanghai to the US.
Read More