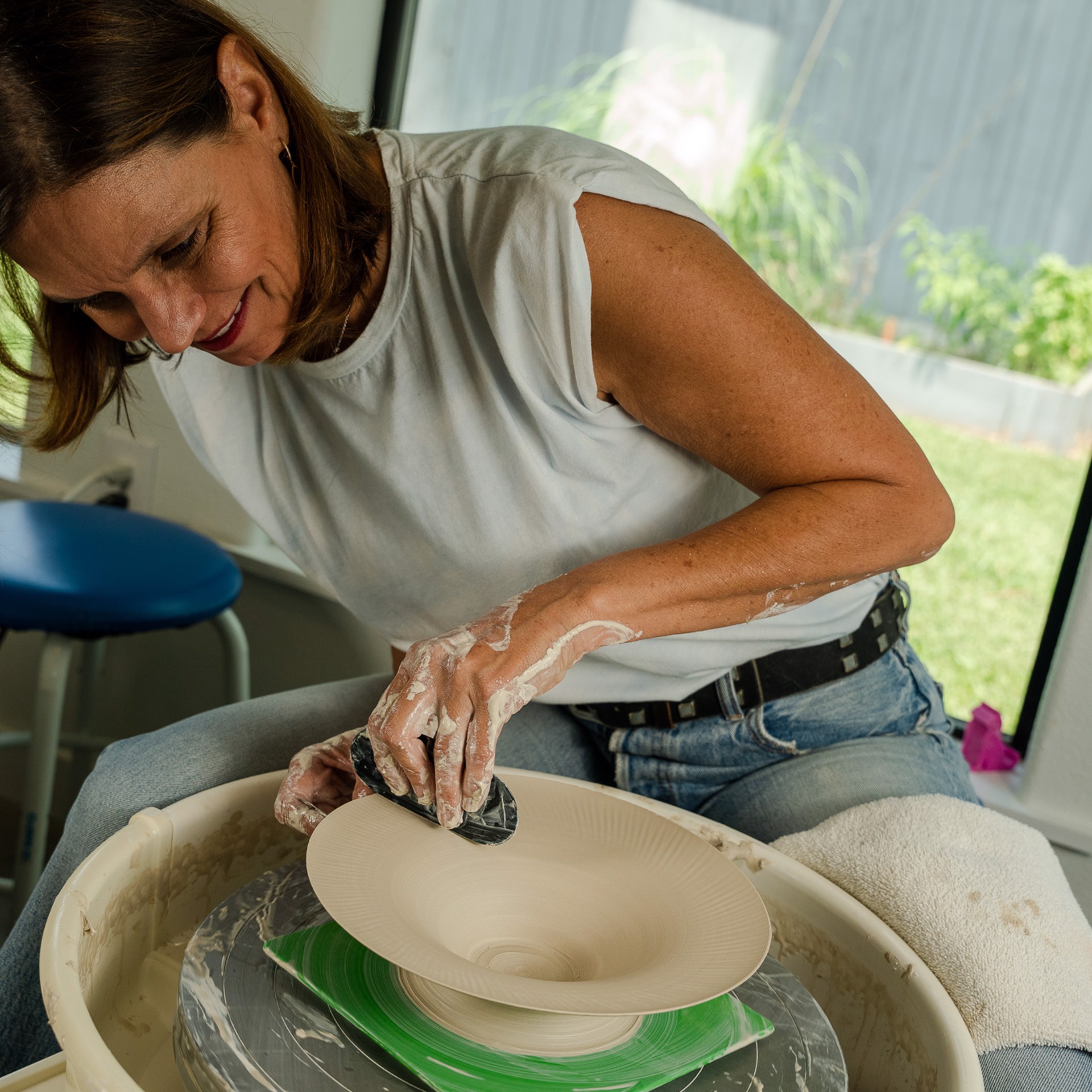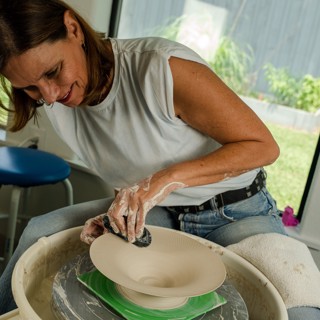 ''I consider my work minimalist yet expressive: a direct extension of my passionate personality and rich cultural background.''– Lucrecia Waggoner
Lucrecia Waggoner was born and raised in Mexico City; her culture and upbringing have profoundly influenced her work. Her installations stem from a blend of her journey into reinvigorating ancient cultural artistry and experiences traveling to the far East and scenic landscapes of Texas and Mexico.
Waggoner's work features organic forms that transcend physical space, evoking feelings of weightlessness and serenity. By incorporating various materials in her work, including precious metals, such as 22k gold, palladium, and bronze, she illuminates each vessel, translating the phenomena of the natural world through the versatility of ceramics.
At the age of seven, she discovered ceramics while taking an arts and crafts course at the Museo Nacional de Antropología. She later moved to Dallas, earning her BFA in ceramics at SMU. Previously a student of Parsons School of Design in New York, Waggoner has also continued her studies with courses and workshops in France, Germany, and Hong Kong. She currently teaches at the Zhen Music and Arts Institute in Dallas. Waggoner is a part of numerous private and public collections, including Toyota, BBVA Compass, Virage Capital Management, Plains Capital Bank, Chileno Bay, Cabo, and Norwegian Cruise Lines.
Read More