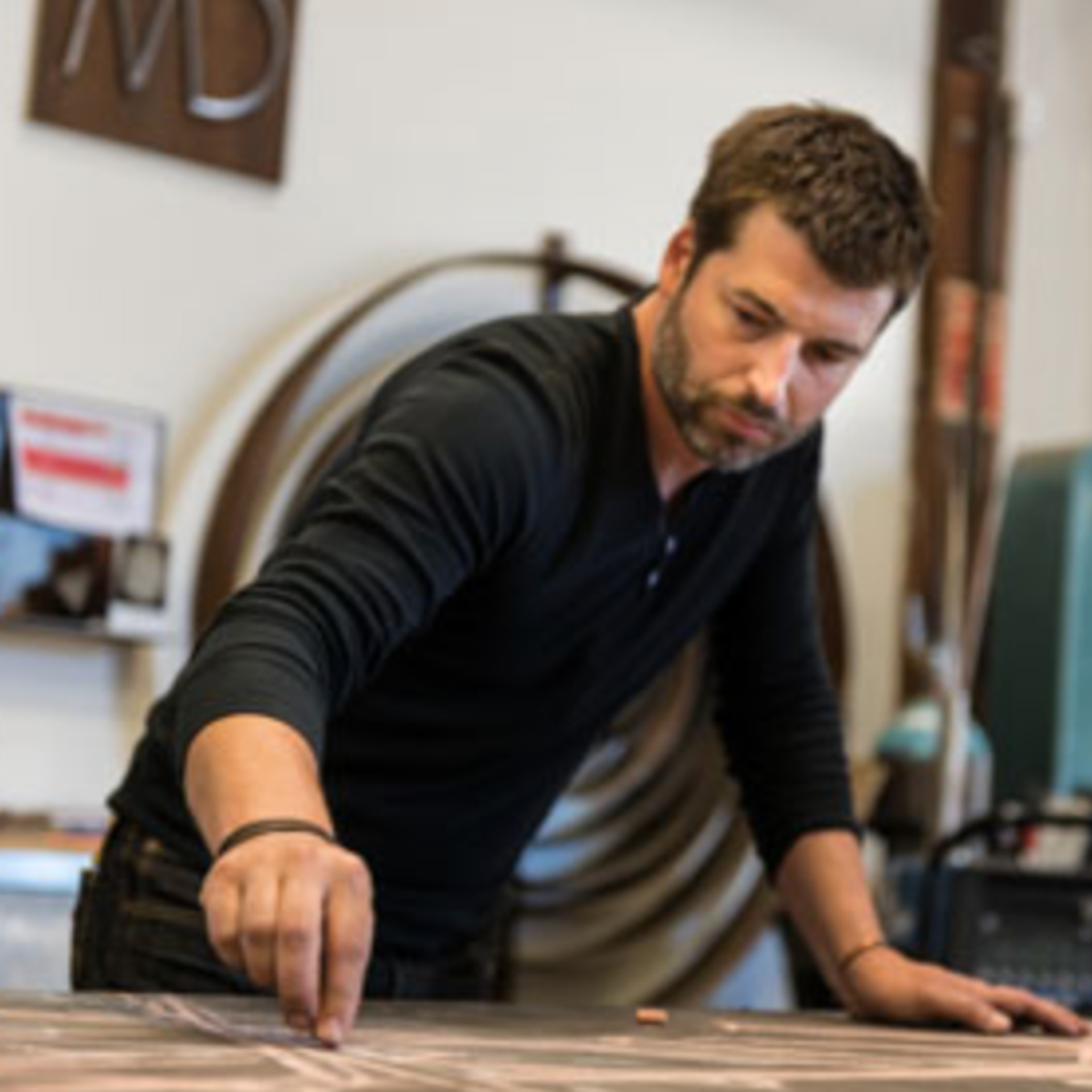 "The search for harmony and balance is the driving force behind my work...I welcome error in my process, as it is a constant reminder of the trials in life and as an artist."

Matt Devine is a self-taught sculptor working with steel, stainless steel, aluminum, and bronze. Born and raised in New England, Devine moved to California in 1995, where he learned to weld and fabricate metal while working alongside his father.

The contrasts of nature and industry, light and shadow, chaos and order are themes found throughout Devine's body of work. Pared-down organic shapes are formed out of a sheet and solid materials and welded together in harmonious accord, often allowing the metal to appear as light as paper. These contrasts, plus the relationships of patterns and boundaries, address Devine's desire to contain the chaos and eliminate the discord of an information-saturated culture.

Since becoming a full-time artist in 2004, Devine has developed his signature sculpture style while building his fine art career. Devine's sculpture is displayed at highly-regarded fine art galleries, art fairs, and notable auction houses across North America, Asia, and Europe. His works can be found in numerous private, corporate, and public art collections on five continents.

Devine currently works and resides with his wife and daughter in the Pacific Northwest.
Read More